Steps to post a photo on the forums
:
After taking a photo with your digital camera, you would download it to your computer desktop, your downloads file or pictures file.
If you have Photoshop or a similar photo editing program, it's easy to crop your photos, make any adjustment in lighting or color, and then to resize them. The standard width for images posted on most forums is 640 pixels.
We recommend that posted images on this forum be no wider than 1024 pixels. Images wider than 1024 pixels will "blow out the frame".
Some photo hosting websites have these tools as well, and there are also free websites that allow you to make these changes such as:
http://snipshot.com/
http://www.shrinkpictures.com/
Photos need to be saved as "JPEG" files before they can be uploaded to photo hosts and then to be posted on the forums. JPEG files always end with
.jpg


There are many free photo hosting websites that store your photos in online albums and allow you to link to them so they can be posted on forums like:
http://photobucket.com/
Using Photobucket as an example, after signing up to be member, you can start uploading your images.
If you haven't resized your images, you can have Photobucket resize your images during the upload, or afterwards:
Look at the upper right corner of the Upload Box and click on "Options::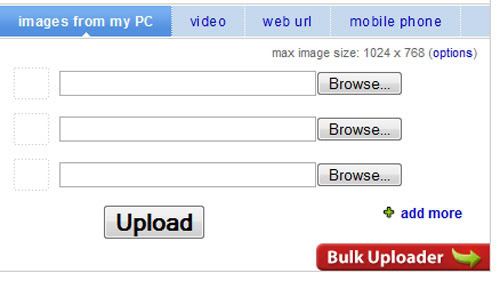 Then change the size to "
message board
( 640 x 480 )"....or larger if like....and click "Save" at the bottom: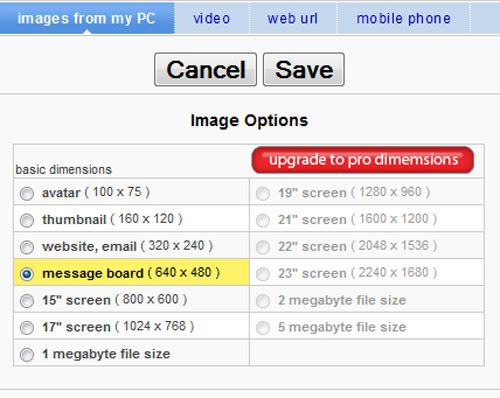 Then you can click on "Browse" and find your photos so they can be uploaded to your Photobucket album.
If you have already resized your photos to the 850 width, then click on "1 megabyte file size".